Swimming Pool Refinishing
If you are in need of an estimate for a swimming pool refinishing or resurfacing (Plaster, Tile or Fiberglass) Get a FREE ESTIMATE or call us at 919-741-1596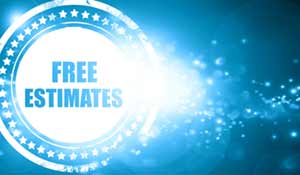 Owning a swimming pool in Raleigh or Cary NC comes with maintenance needs that you may not have thought about when you initially purchased the pool. For instance, concrete and fiberglass pools can start to show signs of wear over time, which can lead to the need to have your pool resurfaced. The type of pool you have, as well as the surface of that swimming pool, can dictate the type of resurfacing that you'll need to have done.

At Southeast Pools, in Raleigh, we are expert swimming pool contractors when dealing with plaster refinishing, fiberglass refinishing, and we can also replace and repair broken tiles. Before we start a job, we want to know more about what your specific resurfacing & swimming pool repair needs are. Give us a call or fill out our form so we can learn about the details of your project and give you a free estimate.
Pool Plaster Repair & Concrete Pool Refinishing in Raleigh NC
Pool plaster, also known as Marcite, is commonly used for outdoor, in ground, swimming pools. Plaster is durable and when done right can give your pool a very clean look. Because plaster can come in many different colors, it's important to make sure you pick the right color, or find a group that can help you determine what the final look of the pool plaster used to resurface your pool will be. Plastering may be the most economical choice for your concrete pool.
For swimming pool owners who have pool plaster already, over time, you may have noticed that cracks or chips have started to develop in your swimming pool. At Southeast Pools in Raleigh, our team can help you repair any chips or cracks that may have started to occur in your swimming pool. We pride ourselves on taking all of the right steps to make sure when we replaster your swimming pool, that we allow sufficient time for drying. We make sure that we refinish your swimming pool right the first time. So if you live in Raleigh and need to have your swimming pool refinished, get a free estimate today!
Fiberglass Resurfacing & Refinishing for Pools
We can also help you resurface or refinish your pool with fiberglass if you are looking for durability that doesn't react with the water in your swimming pool. This long lasting option, when done right, is smoother than plaster or concrete, it can resist algae stains, and stay looking nicer longer. It is important when hiring a swimming pool contractor, in Raleigh, that they are able to handle the job. At Southeast Pools, we take the time to understand your project so we do the job right the first time.
Tile Repair or Replacement for Your Swimming Pool
From time to time, you may find that your pool tiles are becoming loose or have chipped. While these issues may be mostly cosmetic issues, they may also be quite a hassle. If you do notice that your tiles are cracked, chipped, loose, or discolored, we'll be happy to provide an estimate on the cost of repairs. If your tiles are unsightly or outdated, our staff would be more than happy to talk to you about the different options and alternatives that you have available to you.
Contact Southeast Pools in Raleigh NC
If you are looking to restore your swimming pool to like new conditions, give our swimming pool repair experts a call at 919-741-1596 or contact us. One of our staff members will be back in touch with you to make sure that we understand the refinishing or resurfacing needs you have, we'll pick out the right plaster, fiberglass, or tile replacements for your swimming pool.